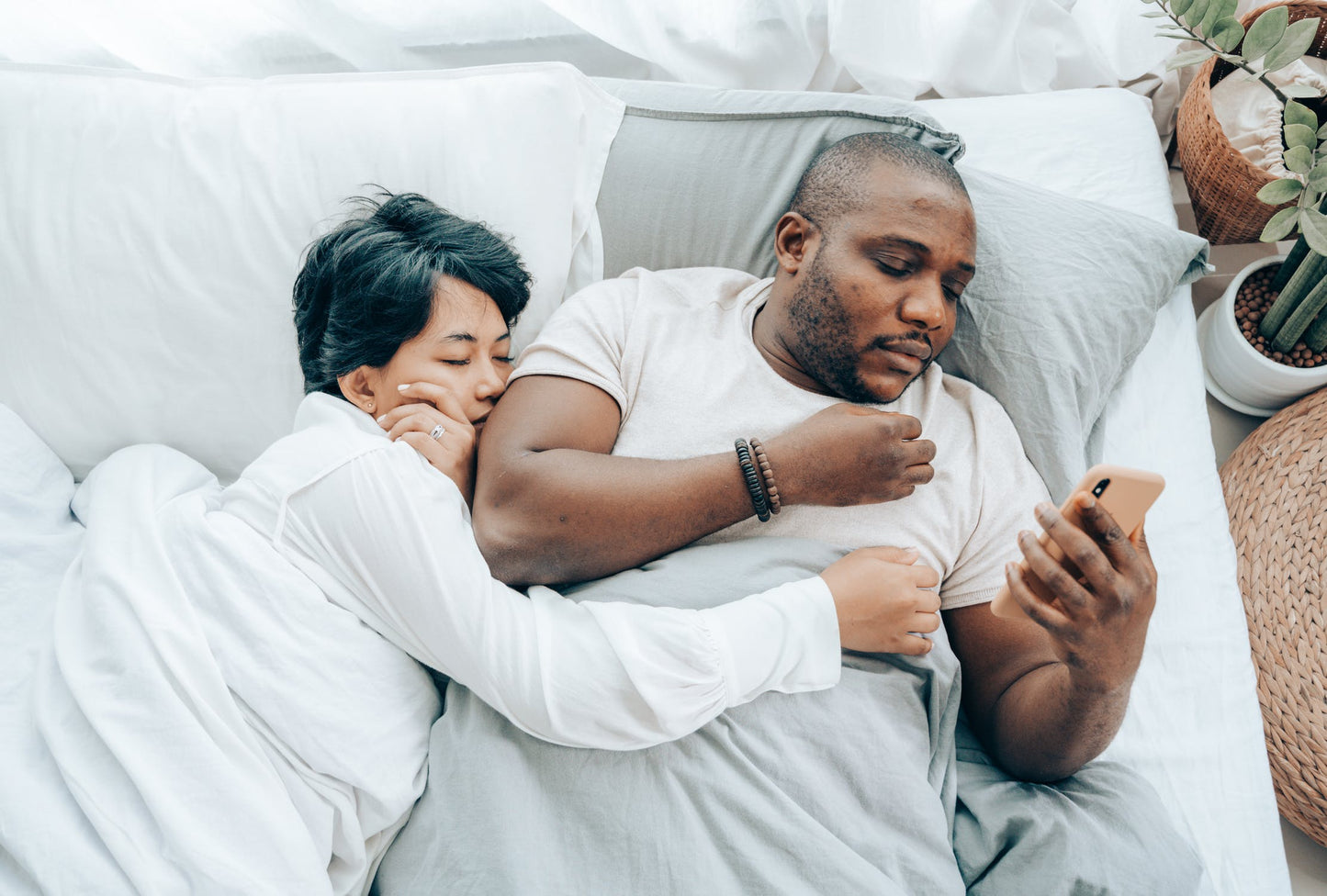 Hi, we're glad you're here
In this information age you see more, know more and feel more. Being connected is nice but will drain you if you don't disconnect. With sore thumbs from endless scrolling, aching necks from emails and replacing sleep with side hustles - we're all in need of some downtime.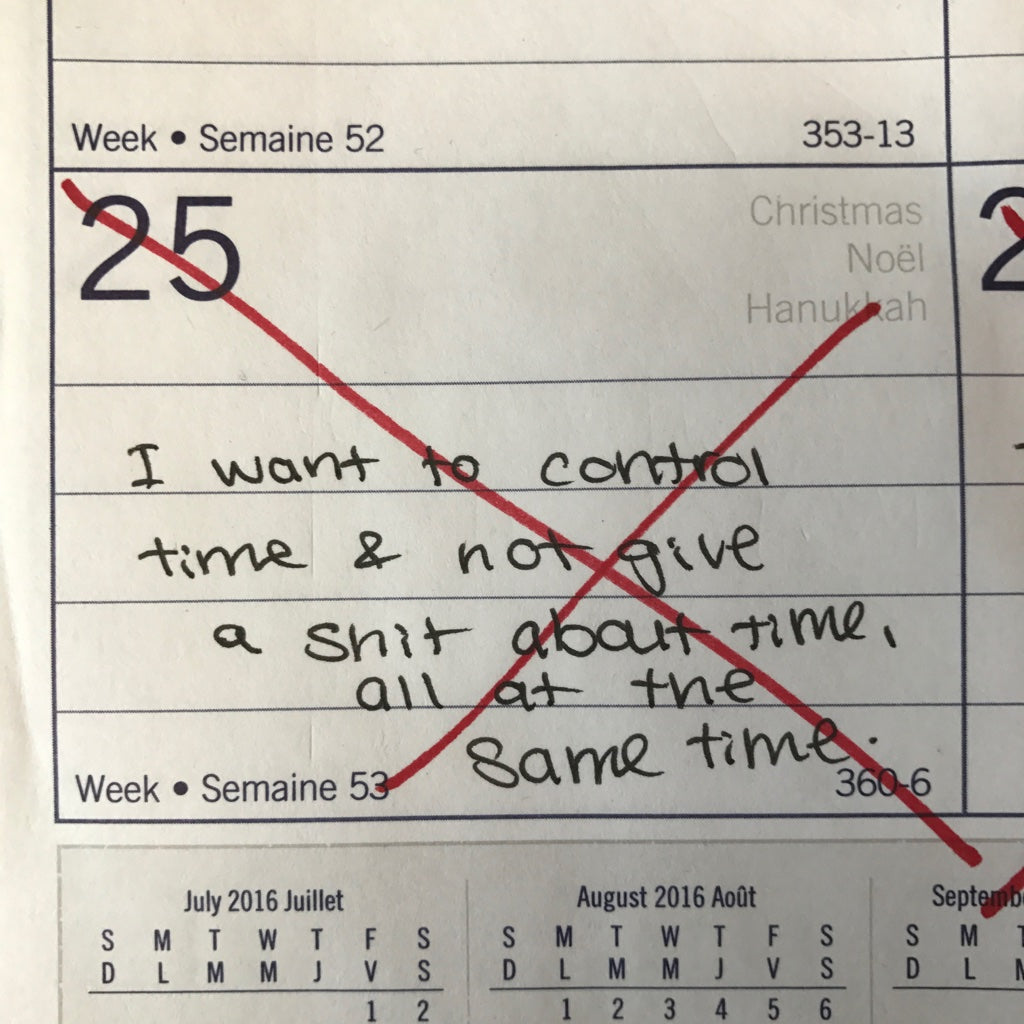 Time is true luxury
We can spend time but not earn it. In a world filled with distractions, spending time on yourself is the ultimate luxury. Idolize yourself. Invest time in yourself, you are luxury.
Our mission
We believe you don't need to be defined by your bad habits. We're here to help you get to bed on time, develop healthy habits and strengthen wellness routines. We do this through mood enhancing oils, single, key ingredients and potent plant extracts.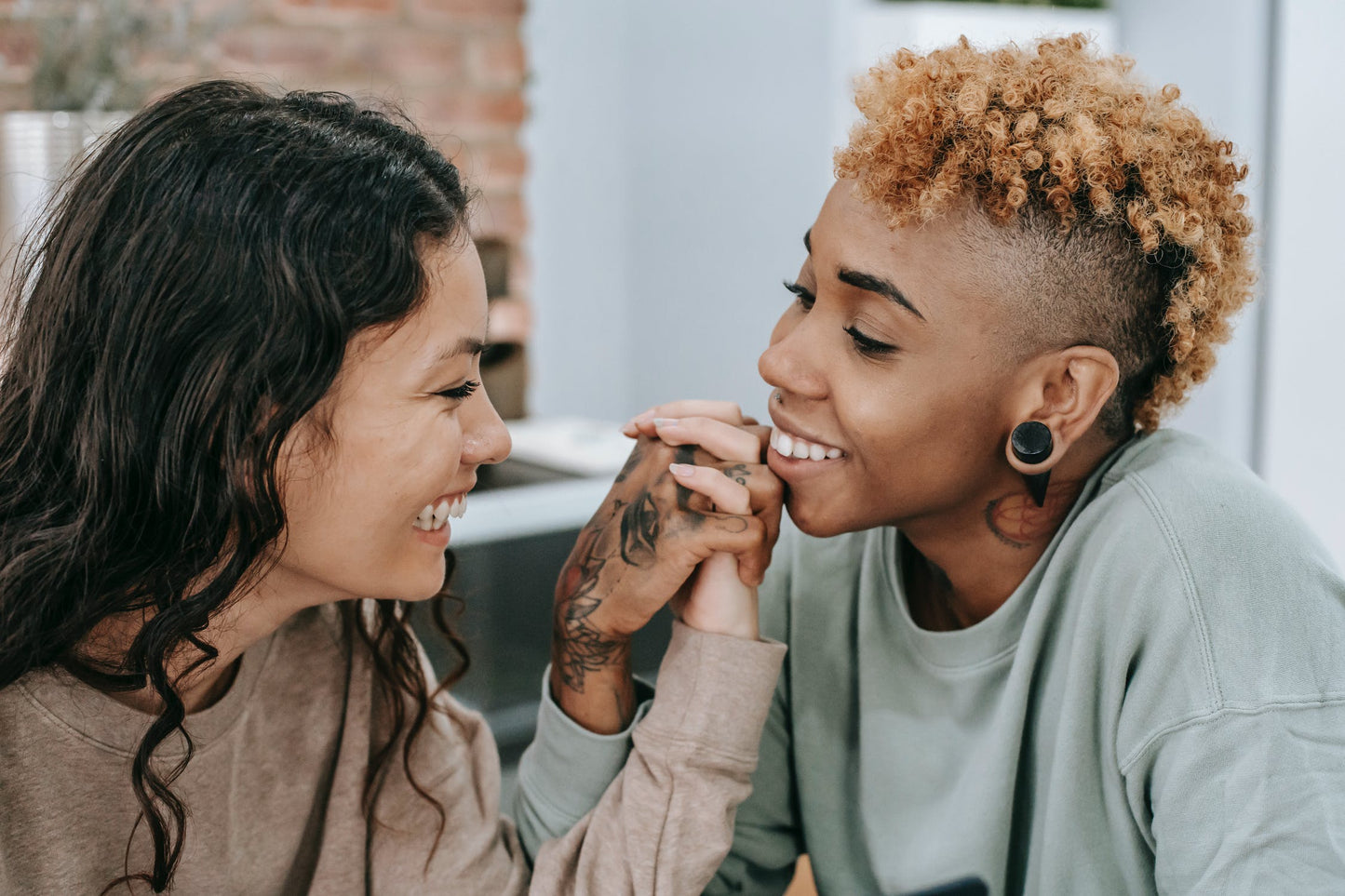 Our Approach
We take a holistic approach to detoxing mental stressors and physical ailments through well designed, personalized and effective products. Our products make today better than yesterday by uniting your mind and body so that you can eat well, sleep well, have better sex and just feel good.
Our Process
In tough times it can be hard to clean your face let alone your home. In order to be present, feel strong and show up for yourself you need to balance your emotions. Find natural ways to relax as you go deep into your inner journey.
We looked at a rapper's tour schedule
And designed five products that would create a nightly routine to stay focused, healthy and rested on tour. The products were a hit with Cam'ron and so we began our journey. Whether you're trying to eat right, stop smoking or wash your face every night, it's all about doing your personal best. We built Vellum around the idea of intellect because the greater you understand your mind and values, the more grounded you'll be when faced with adversity.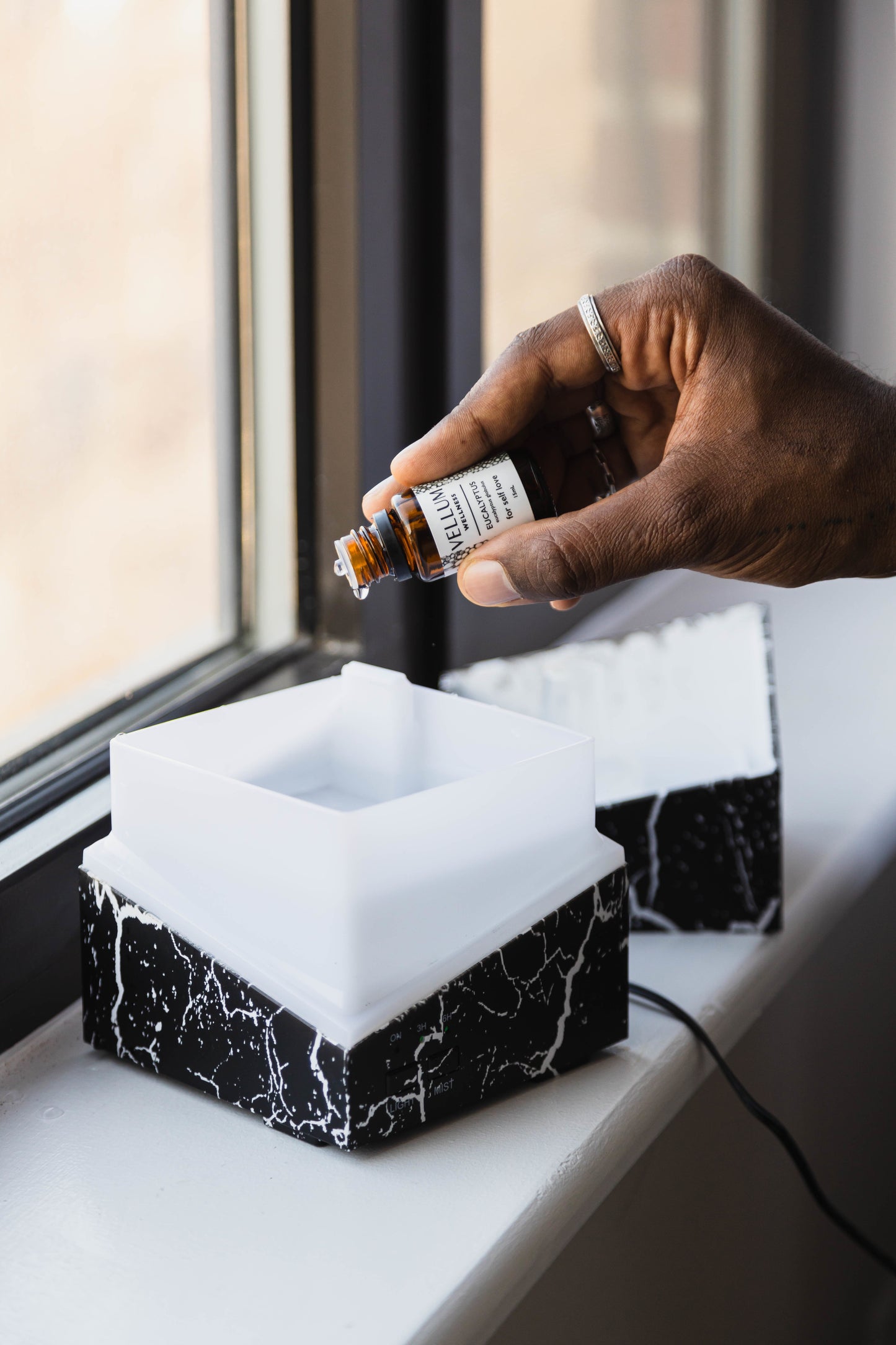 Use the science of scent to transform your mood
We practice Aromachology, which is the science of scent on emotion. Scent has a strong tie to memory. If you use citrus oils in your morning shower it will uplift you and the more you use this blend, your brain will begin to create an association that this smell makes you feel joyful and uplifted, and you'll feel that everytime you shower, even when you wake up on the wrong side of the bed.
Likewise, if you diffuse a blend of floral oils when you get home, this will relax you and you'll feel calm everytime you smell that blend.
So, take 20 seconds to inhale some Patchouli and let the aroma revive you as it connects you to the earth. If you have 20 minutes take a bath filled with Geranium and soak in pure euphoria. Now, that's luxury.
VELLUM (VELL-UM)
Vellum is named after the traditional calf skin paper that was used to sign important manuscripts and documents hundreds of years ago. This paper has peaks and valleys and is thick and important but imperfect.
This is just like the different marks, textures and tones of our skin which makes us unique.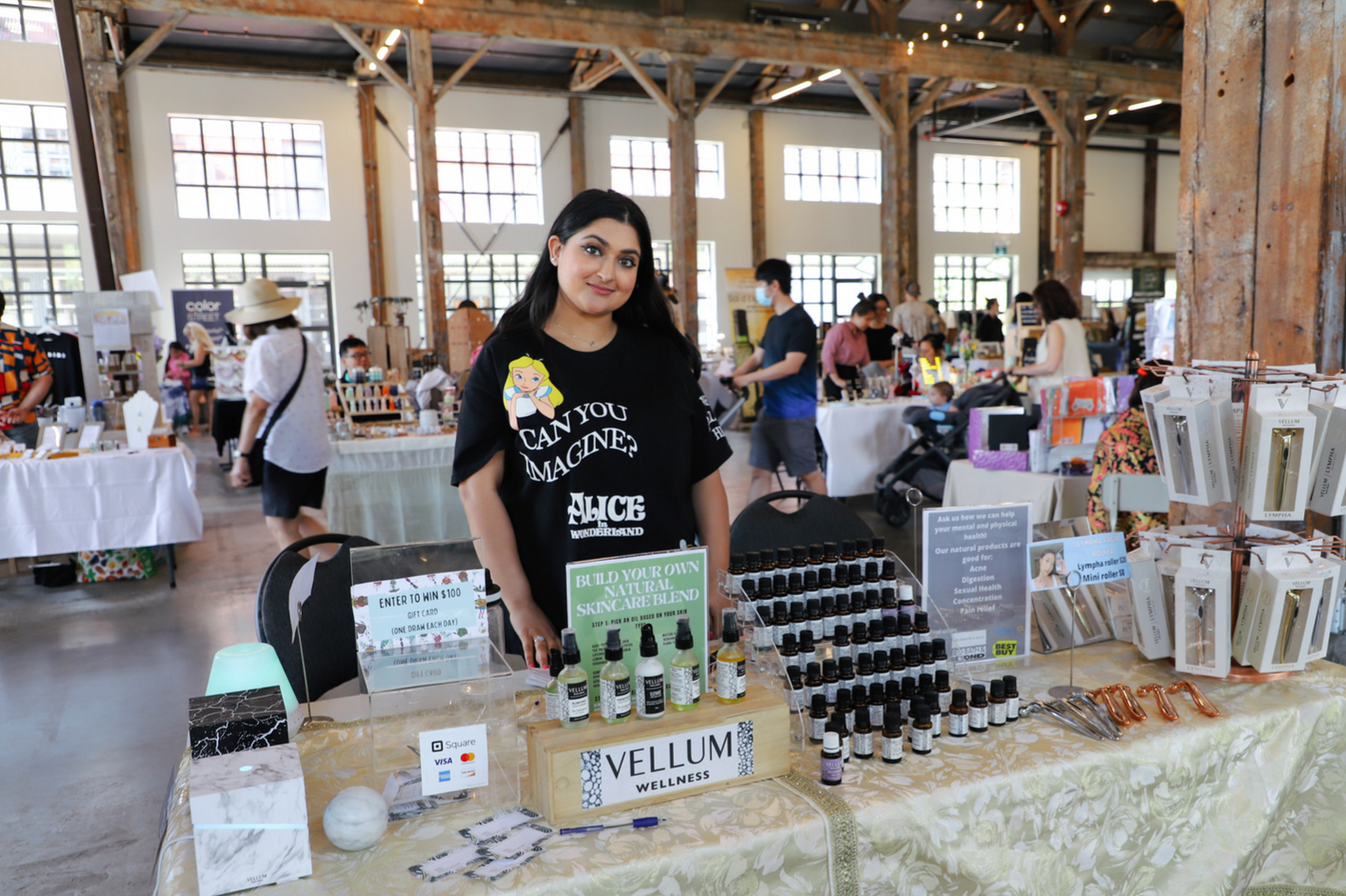 Our story
Vellum was launched in 2019 by Sarah Sangha, former arts journalist and radio host. As part of The Screen Girls, Sarah conducted interviews with over 60 artists, musicians and designers like Cam'ron, Aquazzura and Beenie Man to get an idea of their creative process. One of the topics that kept coming up during the interviews was a lack of work/life balance and feeling burnout. That, coupled with the fact that a lot of the artists were men who didn't experience many self-care rituals lead Sarah to start exploring Aromachology and the ways that essential oils can affect our mood.
A natural skincare brand based on intellect and not beauty? Could it happen? We're doing it by helping our customers transform their moods and save time with eco-friendly, consumer safe products that are made in Canada. We do it because after a certain age, no one really checks up on you to make sure your mind and body are healthy and we want to make it easy to make wellness part of your routine - no matter how much time you have.
Explore the Vellum world
Discover personalized, effective products designed for your lifestyle.
Ylang Ylang makes my house smell like a garden. Highly recommend
Daman H., Los Angeles, CA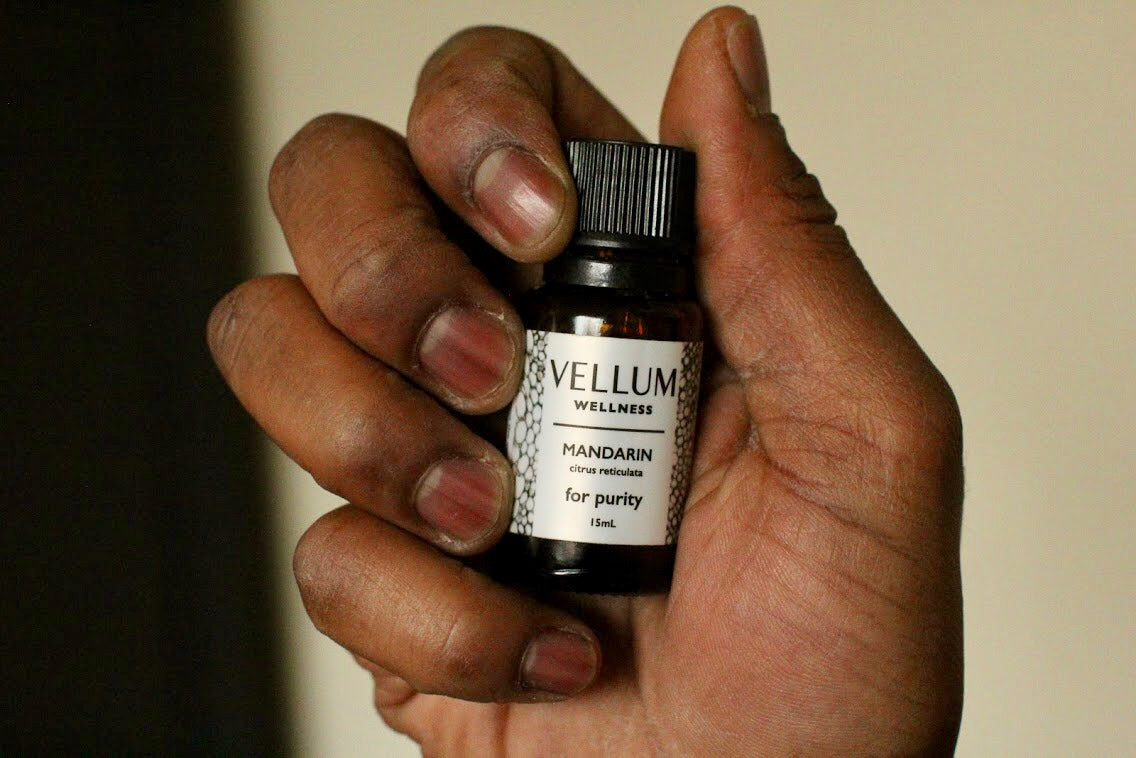 Geranium works for me in a hair blend with Jojoba and in the diffuser to give me a boost and make me feel good.
Alijuah H., Portland, OR