Step up your nighttime skincare routine with this luxurious sleep oil. Blend rich Chamomile oil into Jojoba to create your facial oil and apply it to the skin using the Lympha facial roller. 
What it is: A luxurious self-care kit featuring chamomile, one of the most precious oils in skincare, alongside the Lympha Facial Roller and Jojoba Base Oil.
Why you need it: Make your own luxe facial oil by blending rich Chamomile with Jojoba oil and help it sink into the skin using the Lympha facial roller. This mix helps create calm energy while fading the appearance of scars and blemishes over time.
How it works: Top off your nightly skincare routine and mix 1-2 drops of Chamomile into one pump of Jojoba oil as a natural facial serum. Use a few drops of Chamomile in your diffuser to get ready for a restful sleep.
15mL/.5 oz. Chamomile essential oil 100% pure plant oil
60mL/ 2 oz. Jojoba base oil 100% pure carrier oil       
Lympha Facial Roller
Want to know more? Check out all of the benefits of Chamomile here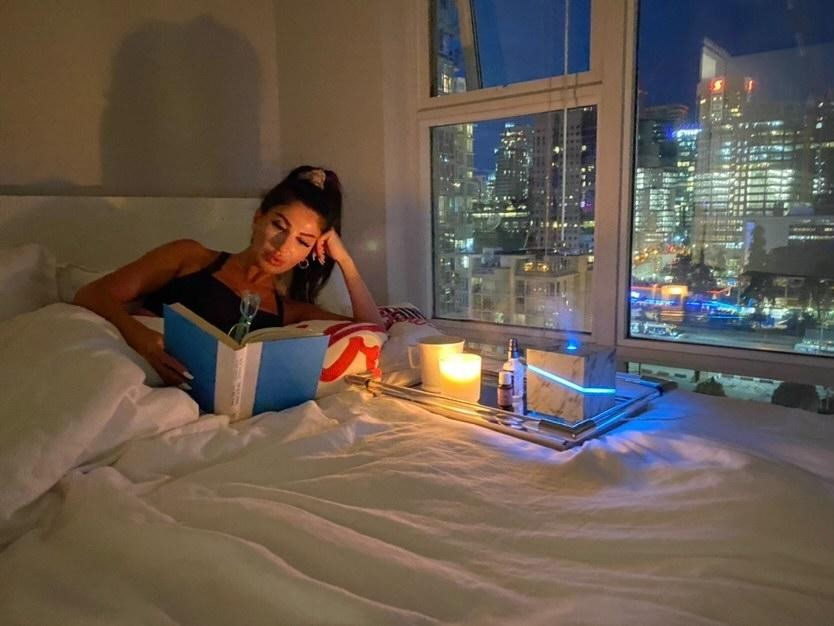 Our story
Proudly made in Vancouver, Canada. We help our customers use time wisely through time-coded products that help our customers build routines to sleep better, eat better, have better sex and just feel good.