The Body Essentials collection keeps your skin hydrated, toned, balanced, and bright. Enjoy full-sized 60mL bottles of all 4 base oils in this bundle and discover how they nourish different parts of the body.
These 4 base vegan oils are the foundation for any great hair or skincare routine. Containing no synthetics or fragrances these oils can be used to safely apply essential oils on your skin and for massage.
ALMOND - Nourish the dry parts of your skin (hands, feet, knees, elbows)
GRAPESEED - Naturally tone your face with astringent properties
H-SEED - Apply all over the body for radiant skin
JOJOBA - Hydrate dry scalps and oily skin all over
What it is: Each of the oils in this bundle is multi-purpose and can be used to treat various ailments.
+ Almond is a thick oil that penetrates dry skin and hair follicles and seals in moisture.
+ Grapeseed oil naturally tones skin thanks to its astringent properties.
+ H-seed is safe for all skin types and delivers high levels of Omega 3 and 6 fatty acids to hair and skin for lasting hydration.
+ Jojoba heals scar tissues and blemishes and treats dandruff and balances oil production.
Why you need it: These oils can be mixed and matched with one another for multi-benefits for the hair and skin or mixed with your favourite essential oil to heighten their effectiveness.
How it works: Simply apply a pump of one or more of the oils to your hair or skin and massage with your fingers for deep moisturizing benefits.
Includes: 60mL/2 oz. grapeseed base oil 100% pure carrier oil, 60mL/2 oz. jojoba base oil 100% pure carrier oil, 60mL/2 oz. h-seed base oil 100% pure carrier oil, 60mL/2 oz. almond base oil 100% pure carrier oil
Want to know more?: Check out all of the ways to use Body Essentials base oils here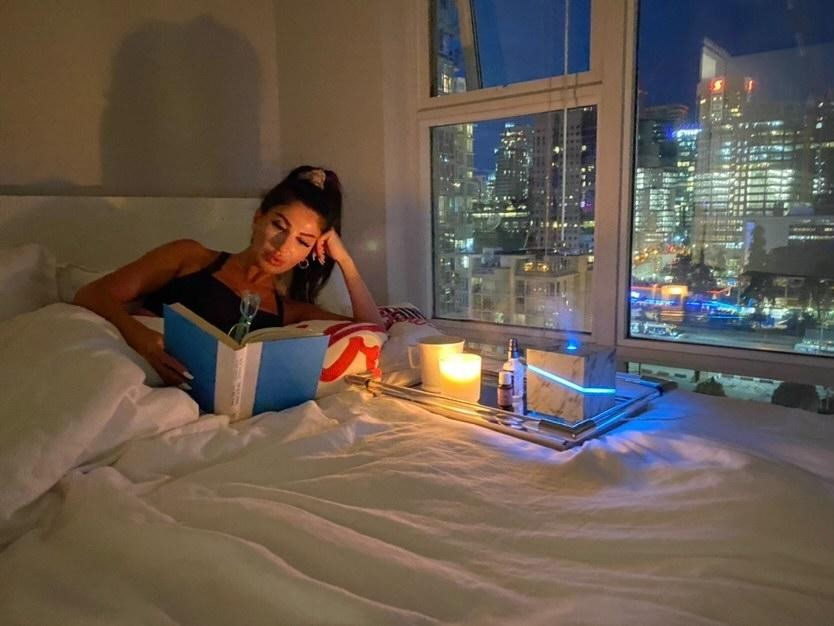 Our story
Proudly made in Vancouver, Canada. We help our customers use time wisely through time-coded products that help our customers build routines to sleep better, eat better, have better sex and just feel good.