Up your skincare game with this facial roller. Conductive heat pad and 360 ̊ rotating heads effectively transfer heat from your fingertips to your skin, to promote circulation and decrease puffiness while naturally contouring the face for a more toned and smooth appearance.
What it is: A lightweight roller that increases circulation and stimulates the lymphatic system, draining toxins from the face and neck and promoting healthy blood circulation in the face. It also combats acne, tightens skin, prevents signs of aging, and aids in the absorption of skincare products.

Why you need it: Lympha adds luxury to any skincare routine and improves your skin's elasticity while stimulating the lymphatic system to detoxify the body, resulting in healthier, glowing skin. 

How to use: Place your index finger on the heat-conductive pad of the roller and apply 1-2 pumps of facial oil like h-seed or grapeseed (or your favourite lotion) to your skin. Smooth the roller against your skin in outward motions all over your face and neck, rolling upwards towards lymph nodes. This product comes with detailed instructions for use.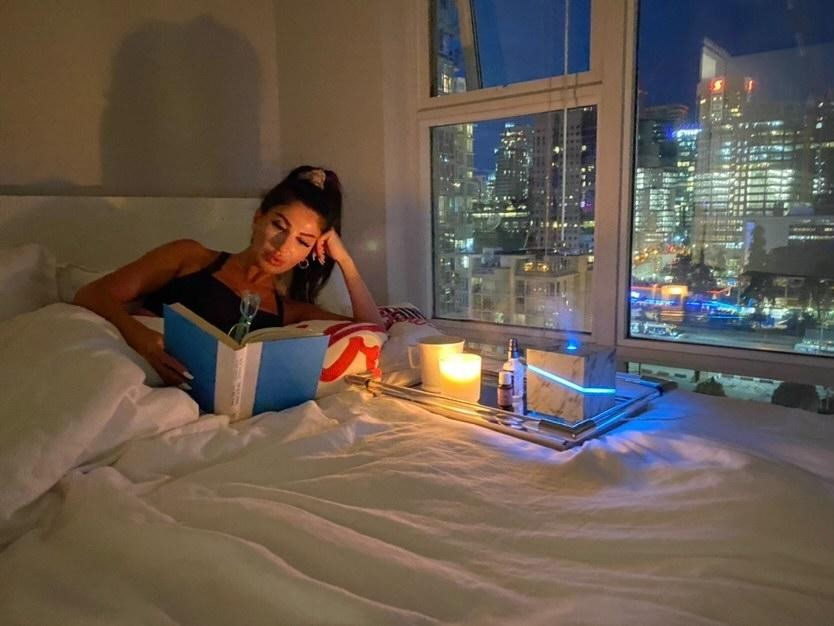 Our story
Proudly made in Vancouver, Canada. We help our customers use time wisely through time-coded products that help our customers build routines to sleep better, eat better, have better sex and just feel good.