Essential oils for men haven't been cool for about 2000 years. The last time men were interested in essential oils was when they were gifting them to baby Jesus. The three wise men were onto something though, they understood the value of essential oils and gifted them to the man of the hour.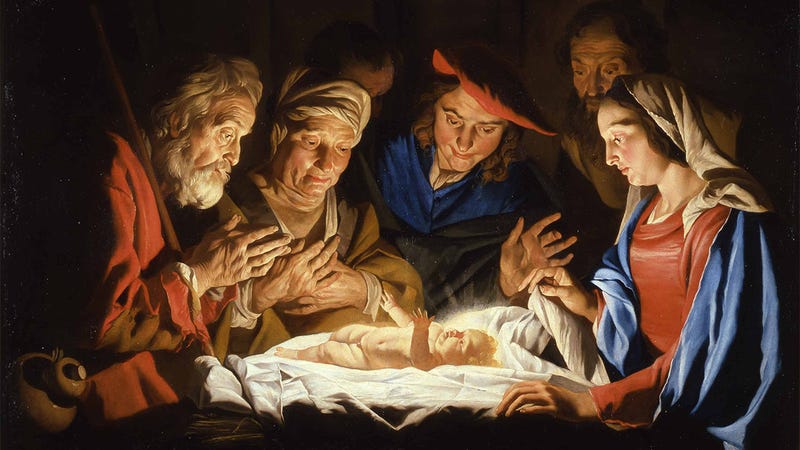 Women have traditionally been viewed as the primary caregivers in most households - the ones to administer herbal remedies and hold your hand through it, and because of this, aromatherapy has felt distinctly feminine.
But, it's 2022, and breaking down gender norms helps men experience all the benefits of essential oils for themselves.
Essential oils are extracted through plant matter and are one of the most natural ways to care for your mental and physical health.
Whether adding a few drops to an ultrasonic diffuser or incorporating oils into your grooming routine, the compounds and terpenes in essential oils address a whole slew of health concerns, from poor sleep to indigestion.
To reap their benefits, simply inhale, use in a diffuser, or apply to the skin using a carrier oil like Almond oil. We've rounded out the top five essential oils for men below:
TOP 5 ESSENTIAL OILS FOR MEN 
Bergamot
From Tom Ford to Ermenegildo Zegna, Bergamot is a highly sought after ingredient in some of the world's finest fragrances. In its purest form, Bergamot Essential Oil is ideal for balancing oil production and controlling acne. Incorporate Bergamot Oil into your daily grooming routine by diluting 1-2 drops in a carrier oil like Grapeseed Oil for your own, all natural aftershave comprised of single, key ingredients. Bergamot Oil has naturally occurring antiseptic properties to help reduce skin irritation and prevent razor burn. As a highly fragrant, refreshing citrus scent, Bergamot Oil is the perfect choice to get your day started.
Lemon
Lemon Essential Oil is ideal for when you need a natural boost of concentration or need to increase your mental alertness. Keep a bottle by your side and reach for it when the 3pm brain fog starts to creep in. Essential oils are plant derivatives and when inhaled the aroma molecules travel up our olfactory pathway to our brain's limbic system where emotion and memory are stored. Our brain's biochemistry is set up to receive these messages from nature, so in the case of Lemon Oil, one whiff in the afternoon and the bright citrus scent will send a sharp jolt of focus to your brain. Double up on the benefits of Lemon Oil by inhaling after a heavy lunch, or anytime you feel nausea, discomfort or indigestion. As a natural carminative, Lemon Oil helps prevent and relieve gas in the gastrointestinal tract.
Eucalyptus
Whether your sore muscles are from pushing yourself a little too much during your workouts, or if you're suffering from sore, achey muscles from the flu, Eucalyptus Essential Oil is a natural analgesic and helps with muscle pain, tension and swelling. Mix 1-2 drops into a carrier oil like Grapeseed Oil and feel the cooling effect of Eucalyptus Oil as you massage your tired muscles. If the flu has got you down, add the Eucalyptus/Grapeseed mix to your bath and find relief as Eucalyptus Oil is a natural decongestant and powerful lung healer. From headaches to sore muscles and stuffed up noses, Eucalyptus Oil is the right choice for natural healing.
Patchouli
One of the main reasons men gravitate toward essential oils is because essential oils are great for sex. The easiest way to incorporate oils into your sex life is through a diffuser. Add 10-12 drops of Patchouli Essential Oil, a natural aphrodisiac, to an aroma diffuser and set the mood. Inhaling Patchouli Oil stimulates the sex glands, and increases libido and sexual response. Another way to spice up your sex life with Patchouli Oil is to add 1-2 drops to a carrier oil (like Almond Oil), and give yourself and your partner a sensual massage. While Almond Oil and other carrier oils make excellent natural lubricants, avoid using Patchouli Oil or any other essential oil near genitalia. Immerse yourself in a full mental and physical experience and get ready for round 2 by adding your Patchouli/carrier oil mix to the bathtub and having a soak. Stimulating your sex drive with Patchouli Oil's musky scent helps you get in the mood so you can give and receive pleasure for longer.
Ylang Ylang 
Ylang Ylang Essential Oil is a natural sedative and is the essential oil for men who are looking for a little bit of help with their night routine. Whether you have a tough time unwinding from a long day, or trouble falling asleep, this oil will help relax you and lull you into a restful sleep. Inhaling Ylang Ylang Oil through a diffuser or directly from the bottle creates a sedating effect on the central nervous system and can be incorporated into your nightly routine to help create a scent association with sleep. Sprinkle a few drops of this heady floral onto your pillow for a hassle free way to fall asleep fast.