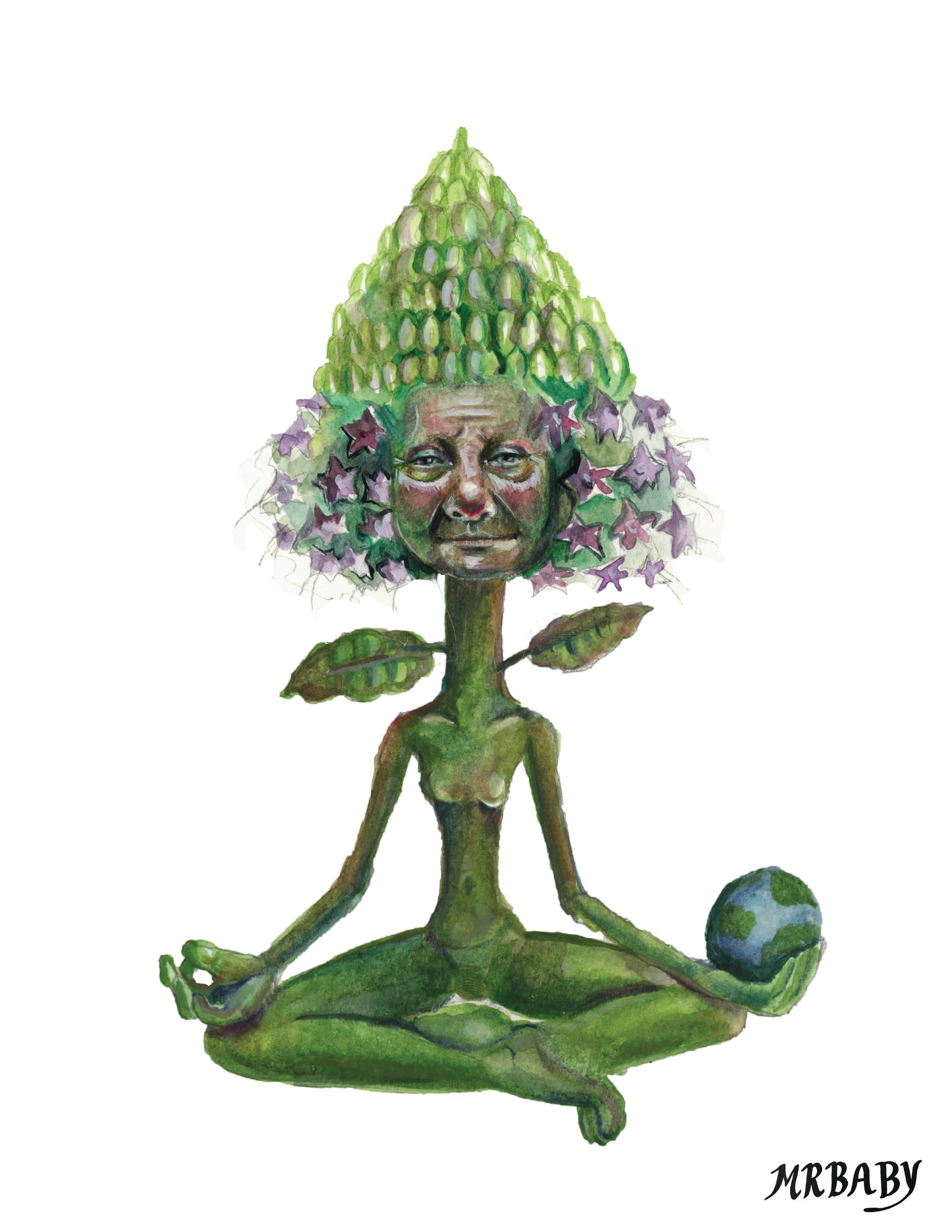 The benefits of patchouli essential oil have been recorded since the days of the silk trade, when patchouli leaves were used to protect precious furs and silks from pests. The scent is still synonymous with luxury, and is a preferred note in many designer fragrances. Patchouli is a rich earthy base note containing all of the richness of the elements: dirt, air, water and sun come together in this sweet, musky scent.
Our dark patchouli is made from steam distillation of dried leaves in Indonesia. The benefits of patchouli oil have an affect on our entire body. Patchouli is a very spiritual oil that became synonymous with hippies, as it's a grounding aroma that connects you to the earth.
How to apply Patchouli to skin
The benefits of Patchouli oil are the most evident when it comes to repairing skin and hair. Patchouli is a natural fungicide and is used to heal cracked skin. It's most commonly used to disinfect open wounds, and speed up healing. It's the oil to reach for if you have dry, brittle skin, or cracked skin from playing sports.
To apply patchouli to the skin, dilute 1-2 drops into a carrier oil like Almond to sink moisture into dry areas and repair skin. Dilute into a facial oil like Grapeseed or Jojoba to control acne production and fade blemishes with this calming facial oil.
Patchouli is also a great natural insect repellant; dilute 1-2 drops in a base oil and massage into skin to keep the critters off you.
Patchouli for sex
A known aphrodisiac for hundreds of years, patchouli gives your libido a boost by stimulating estrogen and testosterone and lessening sexual anxiety so that you can perform better and receive pleasure for longer. To use, diffuse patchouli or add 1-2 drops to a thick base oil like H-seed, and give your partner a massage to set the mood for some good release.
Patchouli oil in the diffuser
Patchouli oil creates a calm and hopeful atmosphere in the mind by releasing nervous tension and creating an uplifting mood. Inhaling patchouli oil has a direct affect on the brain and hormones in the body. Patchouli stimulates the pleasure centres, activating dopamine and serotonin releasing feelings of anxiety and worry. Diffuse patchouli essential oil to ease lethargy, exhaustion and low motivation.