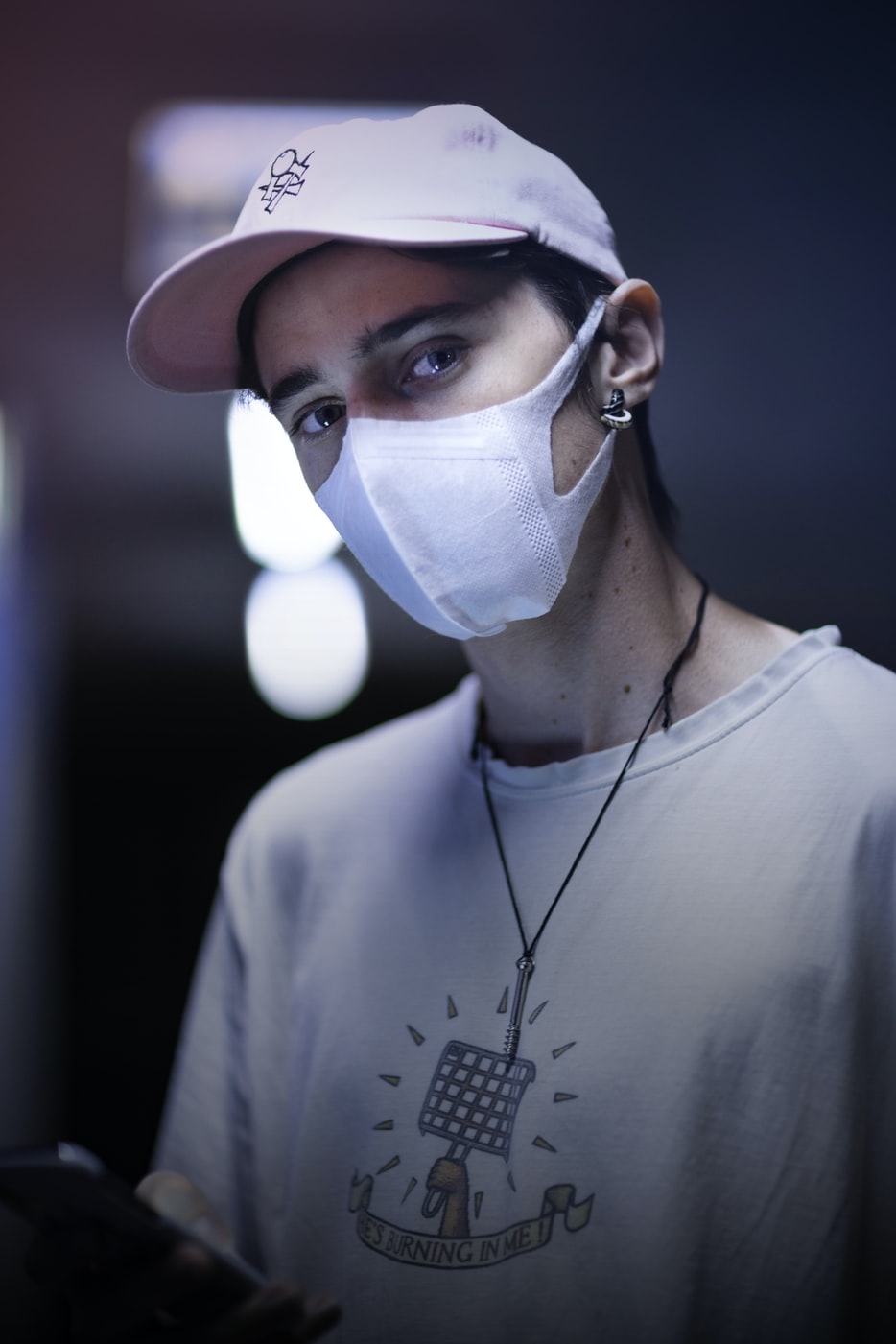 LET'S DO OUR PART AND TAKE CARE OF OUR SKIN. 
Heroic expectations are at an all-time low in 2020. This year, "doing our part" during the COVID-19 pandemic mostly involves staying at home, watching Netflix, creating a bubble, and wearing a mask when outdoors. If you've made it through this pandemic without starting a Tik-Tok, you are one of the lucky ones. 
There's no question about the benefits of masking up, it's vital for protection against the virus - but what about those pesky pimples that keep popping up? Mask-ne is totally a thing and happens when the friction of the mask against the skin inflames and irritates the skin, which clogs pores and raises acne. It's made worse in warm, humid places and summer hasn't helped.
Here are natural, easy ways to keep the acne from worsening and you can still maintain a good skincare routine while masked up. 
1. Stop Adjusting 
Commit to your mask before you wear it. Choose a comfortable fabric that is breathable yet meets protective standards like these ones. If you're out quite a bit for work, consider wearing disposable masks. Reusable masks are better for the environment but less effective if they're not washed often. 
2. Step up the Basics
Use a simple skincare routine that is gentle on the skin. H-seed oil is safe for all skin types and won't clog pores which makes it an effective facial moisturizer. Adding acne-fighting active ingredients found in essential oils like Cedarwood and Geranium help lighten hyperpigmentation and fade redness from healing acne. 
To use: Pour one pump of H-seed into your palms and add 1-2 drops of Cedarwood, and/or Geranium essential oil and mix onto palms before applying to face. If you wear sunscreen or makeup, apply to skin before cleansing to remove all product from skin, and then reapply to clean skin before sleep for a natural overnight treatment. 
3. Trim Facial Hair 
We know beards take serious work to grow but while Coronavirus is wreaking havoc, it's best to keep your beard and mustache as neatly trimmed as possible to minimize friction with the mask. Our Body Essentials collection can be used as natural beard oils, and contain many vitamins and minerals. 
To use: Apply half a pump of oil through beard and then apply mask. This creates a protective seal around the beard and the mask.