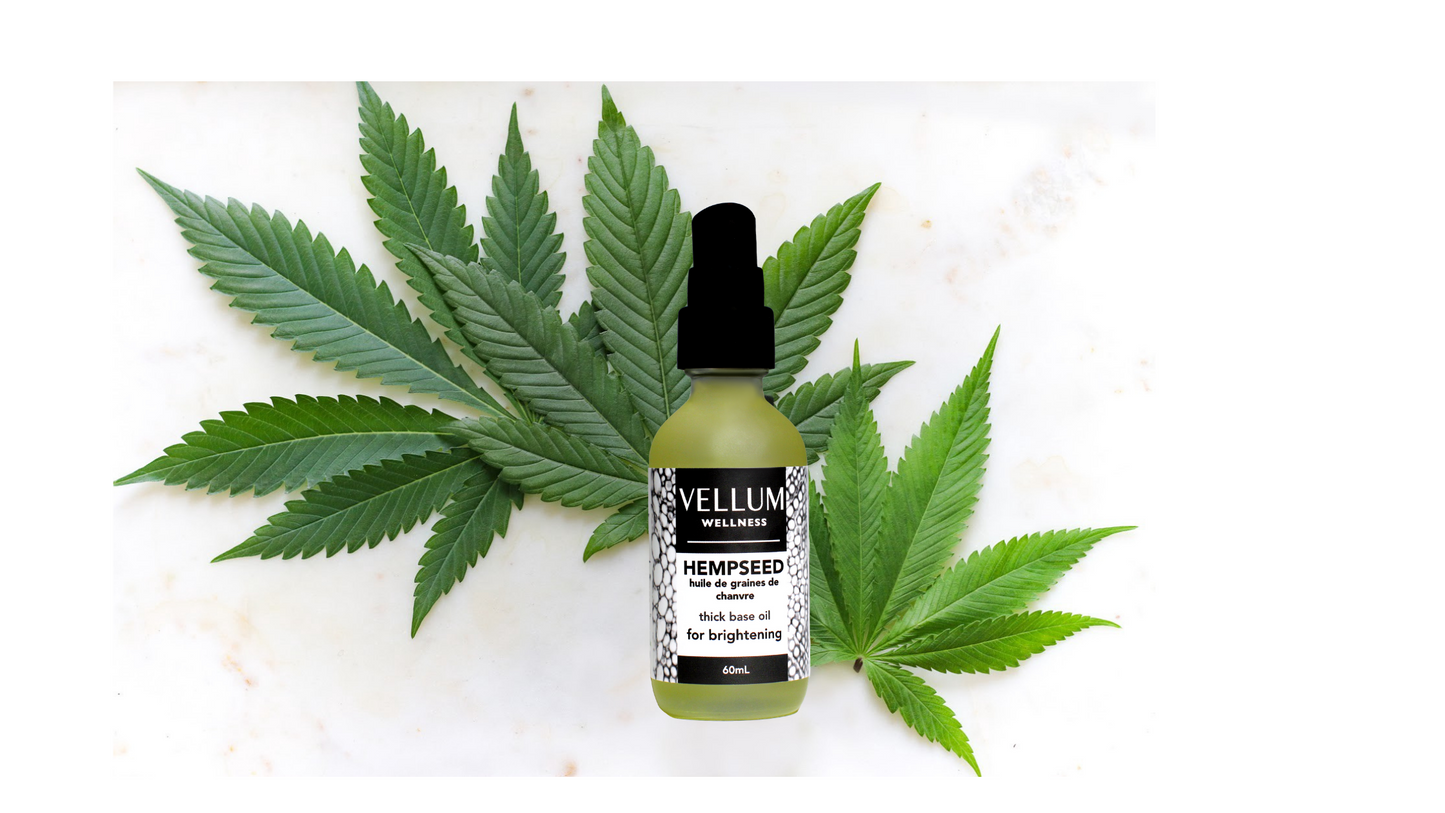 We're Just Beginning to tap into the Benefits of This "No Clog" Miracle Oil 
By: Raquel Van Ry 
The days are becoming cooler and the air can dry out our skin. During this time, show your skin a little extra love. As an avid skincare activist, I'm always looking for new and exciting products to achieve my skin goals, and lately, there has been quite a buzz about hemp products─ hempseed oil, in particular, is one that has caught my attention. If you're a fan of natural and affordable skincare, then read on my friend.
Hempseed oil is entirely made from hemp seeds, unlike hemp oil (ex. CBD oil) which is made from all the other parts of the hemp plant. Hemp seed oil contains next to no cannabinoids, meaning you're not going to get high when using hemp seed oil, but it can hold its own when compared to its sibling oils. There are 3 benefits in particular that are drawing flocks of people to hemp seed oil, read on to see if it's something you might be interested in.
 1. Moisturizing and Oil Management
Hello hydration. Like Grapeseed essential oil, hempseed oil contains high levels of Omega 3 and 6 fatty acids which are key players when it comes to moisturizing and repairing your skin. Additionally, hempseed oil acts as a magnet, attracting moisture to your skin so it stays hydrated for longer. For those of you that are acne-prone, hempseed oil has been known to regulate oil production which helps in your battle to close clogged pores and fight acne, especially when paired with Bergamot essential oil.
To use: Hempseed oil can be used on your face, and it is also a wonderful substitute for body lotion. Simply pour one pump of it in your hands and apply it to your face, neck, and the rest of your body in the morning and night for brighter, softer skin. You can also use it as a carrier oil and add Patchouli essential oil or any other of your favourites for additional benefits.
 2.Inflammation/Soothing
Have you ever tried a cool looking facemask then looked in the mirror after removing it and seeing red, angry skin? I personally struggle from sensitive skin which makes it scary to try new products, but when I do inevitably venture out to try said products, having something natural and anti-inflammatory like hempseed oil nearby can be a lifesaver in a pinch. Hempseed oil is also a great tool for you guys out there who are plagued by irritation and inflammation after shaving. The moisturizing and anti-inflammatory properties of hemp seed oil soothe and repairs your skin prevent further irritation.
To use: If you're experiencing inflammation or irritated skin, apply hempseed oil to affected areas with clean hands. 
 3. Keep Skin Supple
It's never too soon to start prepping our skin to age well. Any time I think of aging well, my mom comes to mind. She claims that she's been slathering lotion on her face twice a day since she was 18 years old. She's now 51 years old and doesn't look a day over 40. My point is, the sooner you start taking care of your skin, the better your skin will age. Using sun protection and managing your stress levels with Geranium essential oil, writing in a journal, or by other means is a huge step to preventing premature aging, but moisturizing your skin with products like hemp seed oil or Almond oil is one of the best ways.
To use: No matter your gender or age, the process is the same: morning and night, apply the oil to your most age-prone areas (face, neck, and chest).
Hemp seed oil is unscented and natural, so even if your skin is hyper-sensitive, you don't need to be scared of it. If you're interested in learning more about this multi-purpose oil, here's a great article to read.