Marquina uses ultrasonic technology to disperse a fine mist of essential oils into the air, infusing your space with clean, plant scents. Named after its Italian marble print, this sleek, dark design makes it easy to blend into the shadows or stand out as a statement piece in any space. 
What's included: Ultrasonic diffuser with LED lighting options, water reservoir, power cord (North America), Dreamscape sleep diffuser blend. Diffuses 550 sq. ft, run time of 3 or 6 hours. 
How to use:  
Remove cover, fill the water reservoir and pour into diffuser.

Pour 4-6 drops of Dreamscape into the diffuser or create your own blend using other essential oils like lemon for focus or eucalyptus for self-love 

Close cover, turn on the power. 
Select the best lighting that suits your mood and then choose either the 3 or 6-hour options for the diffuser run time. Rest assured that the diffuser will automatically shut off if the water is low.
Mental benefit: Explore what you feel by using this diffuser as a tool for inhaling essential oils to produce a calming or uplifting effect. Humans are trainable, you can use scent to create associations that tell your brain to do things like relax before bed, wake up in the morning, or feel less anxious. 
Warranty: Register your diffuser and enjoy a seamless one-year warranty.
Return policy: Includes hassle-free 30-day returns, see our FAQ for more. 
Learn more: Read about the benefits of Marquina here.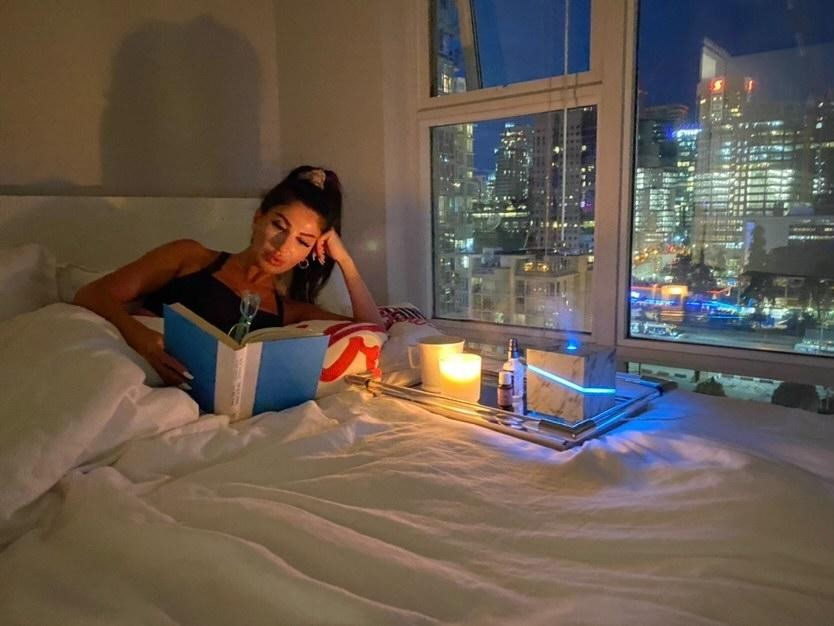 Our story
Proudly made in Vancouver, Canada. We help our customers use time wisely through time-coded products that help our customers build routines to sleep better, eat better, have better sex and just feel good.