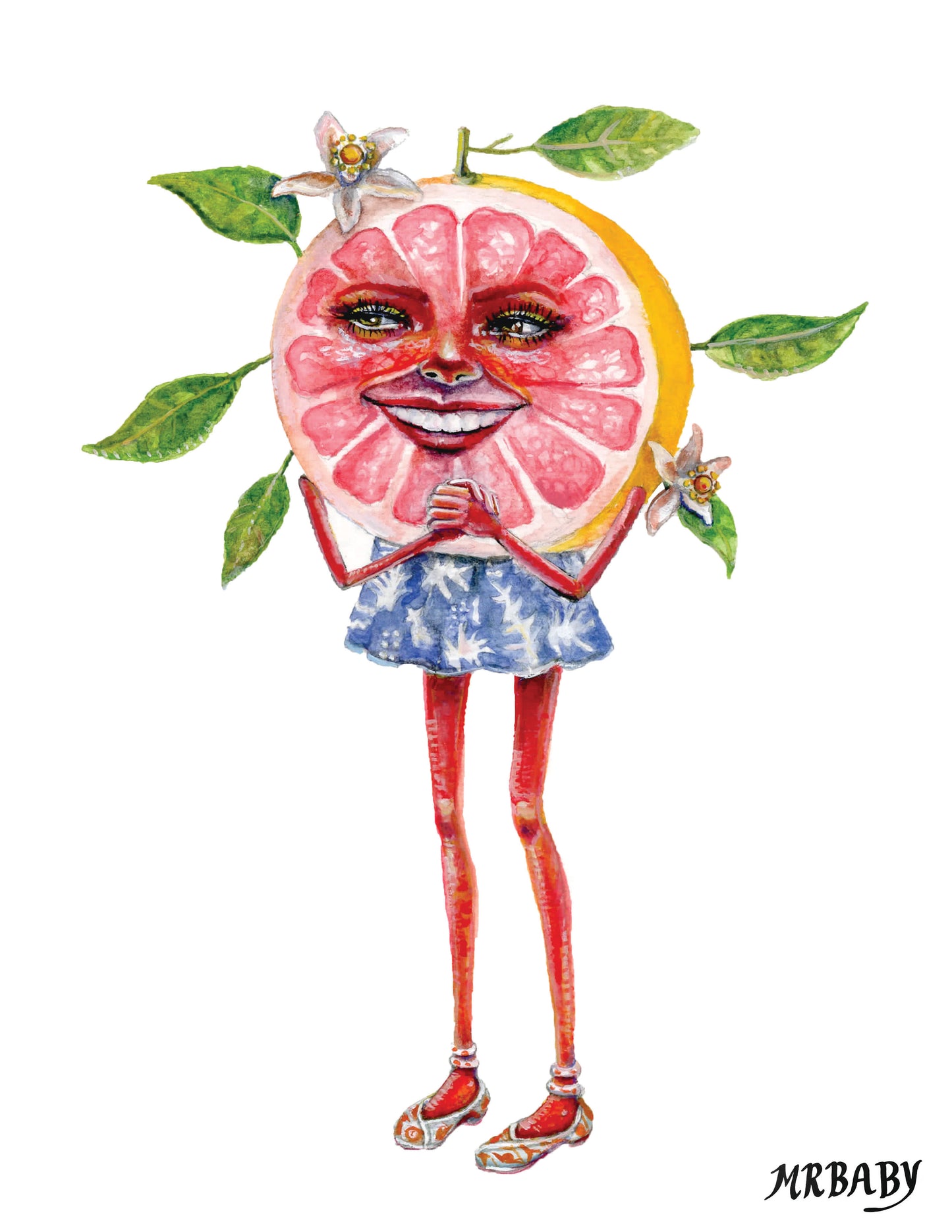 Grapefruit essential oil is the oil of gratitude. It's the best oil to reach for when you've completed a personal transition, and want to nurture yourself by thinking of things you're grateful for and realizing that you're content in this moment. Our grapefruit essential oil is cold expressed from the peel in the USA. Read on to see how grapefruit is also good for energy, pain and immune symptoms and skin and hair! 
ENERGY
Grapefruit is an uplifting natural energy booster. Inhaling grapefruit essential oil activates the endocrine system which increases circulation, melting away any lethargy or exhaustion. This oil affects the nervous system, sending signals to your brain to increase your focus and alertness. This is a beneficial oil to use when you're feeling overwhelmed, or anxious.
PAIN + IMMUNE 
Grapefruit essential oil is antimicrobial and high in vitamin C making it a good go-to to diffuse when experiencing the flu or flu like symptoms. To relieve chills or muscle fatigue, dilute into a base oil and massage into skin. Grapefruit is rich in antioxidants and boosts the immune system while protecting it against free radical damage.
SKIN + HAIR
Acne, clogged pores and oily skin don't stand a chance against grapefruit oil. This oil is a natural astringent, meaning it tightens pores and tones skin, while reducing the production of sebum - the stuff that causes clogged pores and pimples. Grapefruit cleanses skin, ridding it of impurities like sweat, pollution and dead skin cells. The anti-inflammatory properties in grapefruit oil reduces the swelling associated with pimples. Dilute a few drops in a base oil and apply to affected areas.