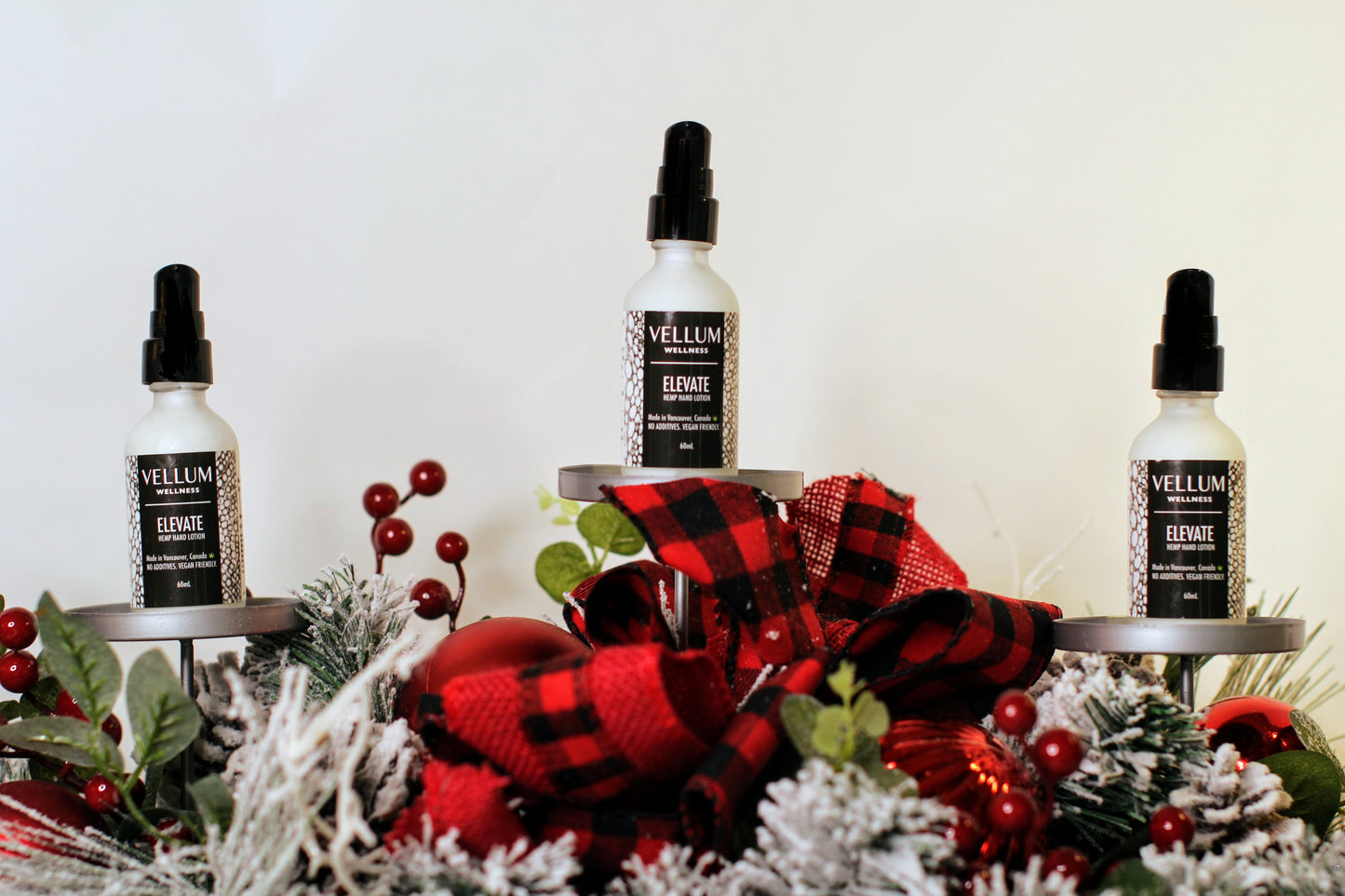 The holidays are polarizing - either you're a giddy elf who gets the tree up in early November or you're a modern scrooge, bemoaning the arrival of more forced interaction and yet another ode to consumerism. Either way, the holidays are here and this year even the most hardened holiday hater has to appreciate the "unprecedented" circumstances we find ourselves in with this pandemic. 
It looks like holiday get togethers are going to be a lot smaller this year, but you can still let your loved ones know you're thinking of them by gifting them with our all natural plant based personal care products to help keep their mind and body healthy in 2021. 
Here are some gift ideas they didn't know they needed but will love!
For the Skincare Lover 
If they're on top of their skincare regime, like trying new products and know who Hyram is, they'll love our Natural Acne treatment. This DIY blending kit includes H-seed Base Oil and Patchouli essential oil. Patchouli heals cracked skin and fades blemishes while improving acne, it's an earthy, grounding scent that calms both you and your skin. To use, mix 1-2 drops of Patchouli into 1 pump of H-seed Oil and apply to skin. 
For the Homebody 
I think we all know someone who was self-isolating before it was cool. If they love to stay in more than go out, and their home is their sanctuary, gift them our best selling holiday diffuser blends. Festive Feeling is a spicy blend that smells like a warm home full of baking. Silent Night brings the peace of a snowy winter forest to any space. Save $ by getting the them both! To use, pour 4-6 drops of either blend into your diffuser (we carry a Bluetooth diffuser if you don't already have one).
For the Workaholic
If they live to work, and spend more time with their co-workers than with you, it's time to help them slow down and start appreciating the small stuff. Our
Deluxe Sleep kit
has everything the workaholic needs but doesn't have time to buy. This kit includes the two most popular sleep oils
Lavender
and
Ylang Ylang
,
Almond Base oil
and our
Lympha Facial Roller
. To use, blend 2-4 drops of either oil (or both oils) into 1 pump of Almond base oil and apply to the neck, collarbones and temples before bed for a restful sleep. Use the Lympha facial roller to penetrate the oils deeper into the skin while melting muscle tension in the face and neck. 

For the Male Identified
We originally wrote for the "manly man" but that kind of language is super outdated. If they have a grooming routine down but aren't super into self care or skincare, help them get started by giving them an easy to use product like H-seed Oil. This oil is made from the cannabis sativa plant and it's a great pre-shave oil that makes skin smooth and nourishes it from the cell matrix to the outer layer of the skin. H-seed won't clog pores, and can be used to fade acne, thicken hair and create an even skin tone - it's damn close to being a miracle oil.
For the one who's really into "energy"
If your loved one is constantly blathering on about horoscopes and chakras and feeling people's "energy" you've come to the right place! We love that shit. All of our essential oils have therapeutic benefits for the mind. When you inhale a pure plant oil like Bergamot or Geranium, your brain receives signals and ties a memory to that scent - this is called aromachology. Our essential oils all have the mental benefit listed on the front so that you can create blends based around the mood that you're trying to achieve. If you're going through a tough time (who isn't?) blend Eucalyptus for self-love or Lemon for Focus. All of our essential oils can be used in a diffuser for the mental benefit or diluted into one of our base oils for the full mental + physical benefit (these oils are packed with vitamins and skincare properties) Explore our Mental Essentials collection to see all of the different mental benefits.